CQ type stainless steel magnetic Centrifugal Pump according to the material can be divided into two broad categories, stainless steel and engineering plastic, is currently the most widely used pump without leakage.Has a simple structure, beautiful appearance, small size, low noise, reliable operation, convenient to use and repair etc.CQ type stainless steel magnetic drive pump (hereinafter referred to as Magnetic Pump) is the application of the working principle of magnetic couplings in centrifugal pump of the new product, reasonable design, advanced technology, with fully sealed, without leakage and corrosion, the characteristics of its performance reach the advanced level of similar foreign products.With static seal instead of dynamic seal, magnetic pump flow components of pump in a completely sealed state, completely solve the other pump mechanical seal of the inevitable run, run, drop.Magnetic pump with corrosion resistant, high strength engineering plastic, corundum ceramic, as a manufacturing material such as stainless steel, so it has good corrosion resistance, and can make the medium to be delivered from pollution.
Feature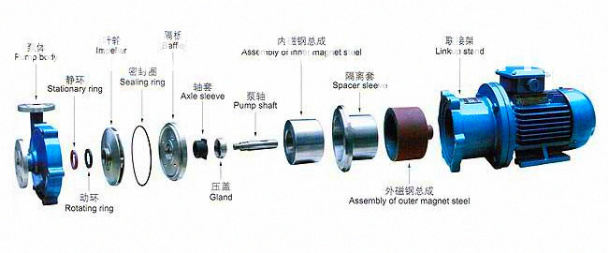 Good corrosion resistant ability to flow components adopt stainless steel, high carbon, high purity alumina ceramic, filled ptfe corrosion-resistant materials, plus no leak sealing structure design, ensure the safety of chemical fluid conveying., efficient energy-saving design to achieve the highest efficiency of the pump / 50 ~ 55%, and the design of the pump process is fully considering the energy saving.Simple repair/maintenance of simple structure, main components are modular, so that the simple and rapid disassembly and inspection, wearing parts can be replaced individually.
Application cope

CQ drive circulation explosion proof centrifugal magnetic pump compact structure, beautiful shape, small volume, low noise, reliable running, convenient operation and maintenance.Can be widely used in chemical, pharmaceutical, petroleum, electroplating, food, film photography, scientific research institutions, defense industry made pumping units such as acid, alkali, oil, rare precious liquid, venom, volatile liquid, and circulating water to form a complete set of equipment, filter machine.Especially, inflammable, explosive liquid leakage of pumping, select the pump is more ideal.
Parameter Date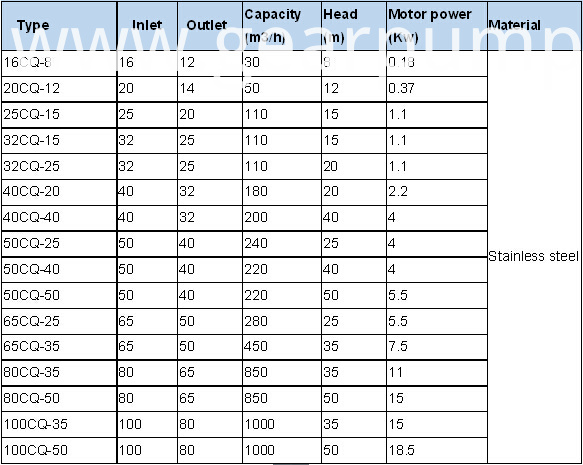 Product show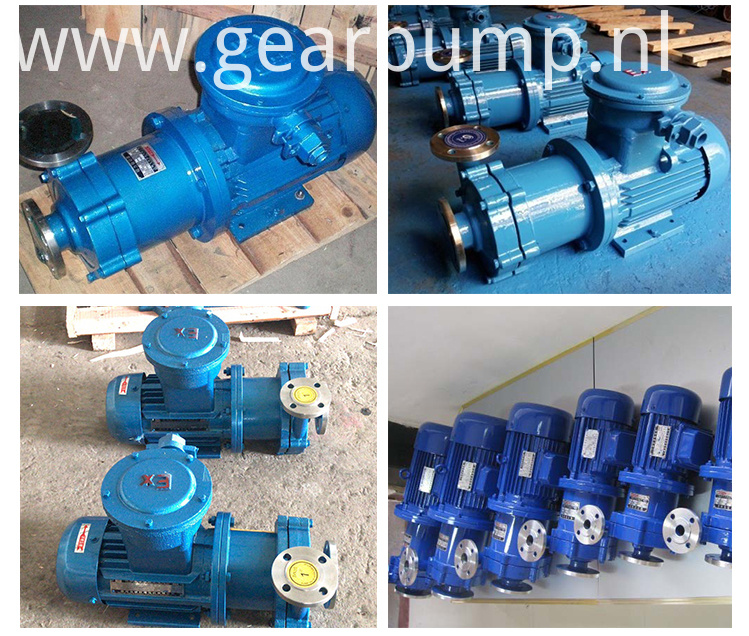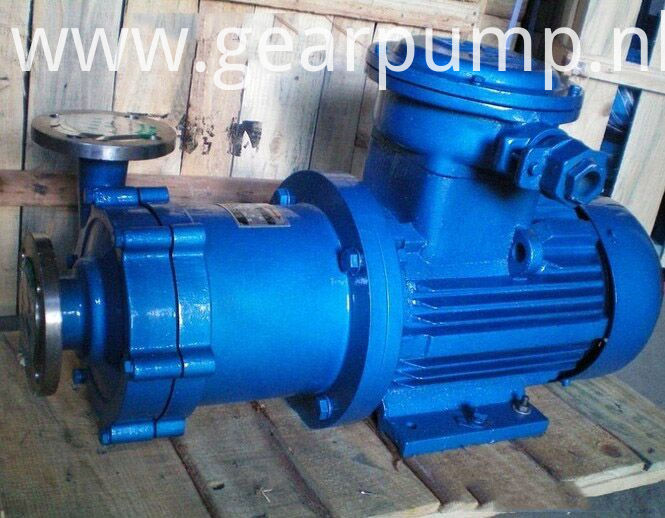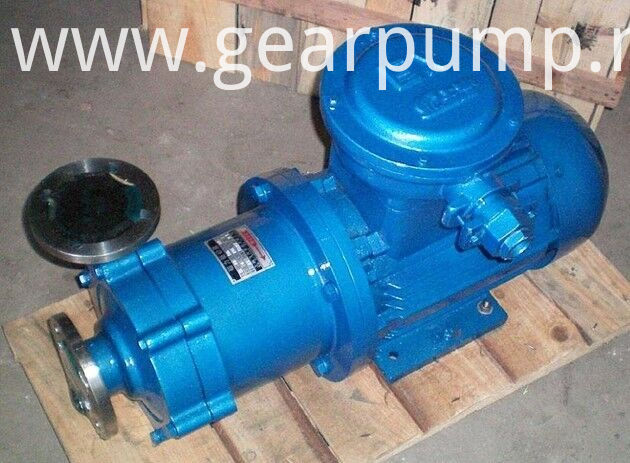 Some other questions
1. Q. Are you manufacturer or trading company ?
A. We are manufacturer 20 years old.
2.Q. What is MOQ?
A. 1pc for regular products
3.Q. How long is the warranty?
A. One year (expect normal wearing and tearing)