1.Single stage centrifugal pump agriculture pump salt Water Pump is a high-effective energy-saving product designed by Honghai.
2. Stable running, low noise, high concentricity of components. Bearings of low noise are used for the motor, the impellers are of best dynamic and static balance, no vibration at running and the environment thus being improved.
3. No leakage. The shaft is mechanically sealed with carbide alloy wearable material, settling the serious leakage of the filling seal of a centrifugal pump, extending the duration and ensuring the operation place clean and tidy.
4. Widely used in industrial and cities` water supply and drainage, high buildings` booster water supply, gardens irrigation, fire-fighting booster, remote water supply, warming systems, circular booster of cold&hot water in bath rooms as well as in competitions of equipments.
5. The pump, according to the operation condition of the worksite, may be vertically, horizontally etc. and also according to the requirements for the flow and head, mounted in parallel and/or in series to increase the needed flow and stroke.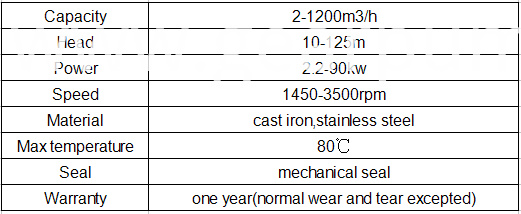 Feature:
1. Stable Operation.
The impeller with absolute concentric degree featuring excellent static and dynamic equilibrium ensure smooth operation with no vibration.
2. Completely Watertight.
Sealed with different carbide, it has no leakage during transmission between different meida.
3.Low Noise.
With two low-noise bearings, this pump operates steadily with little noise simply made by the motor.
4. Low Failure Rate.
The structure is simple and reasonable. The quality of the key part is excellent as worldwide first-class. It is good enough to operate with low failure rate.
5. Easy Maintenance.
It is very convenient for replacement of seals and bearings.
Pump's pictures:
ISW cast iron material pump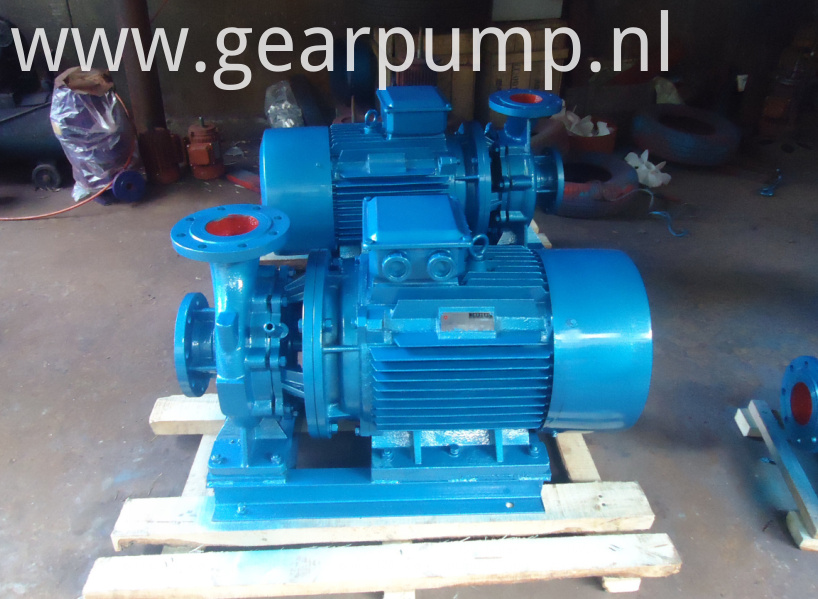 ISW stainless steel material pump