Self Priming Stainless Steel Impeller Pump For Sea Water
CYZ self-priming Centrifugal Pump with axial return liquid pump body structure. Pump and motor connection, adopt the elastic jaw coupling.Pump body constituted by suction chamber, liquid storage chamber, vortex chamber, the liquid hole, gas-liquid separation chamber, etc.
Pump after the normal boot,impeller suction the suction chamber's liquid and inlet pipeline's air,completely mixed in the impeller,Under the action of centrifugal force, the liquid with the gas flow to the outdoor vortex,in the impeller outer edge form a certain thickness of the white foam liquid and high-speed rotating liquid ring.As a result of the action tongue, gas-liquid mixture through diffusion tube into the gas and liquid separated room.At this time, due to the flow rate suddenly reduced,light gas is separated from the mixture of liquid, gas through the pump body to vomit out exports continue to rise.Degassing of liquid back to the liquid storage chamber, and the reflux hole again into the impeller,mixed with the import of inhaled gas inside the impeller again,under the effect of high-speed rotating impeller, the flow to the impeller outer edge......,as the process again and again,the inlet piping air less and less,until the air disappear,completing the process of imbibition,Pump will work normally.
Pump's data sheet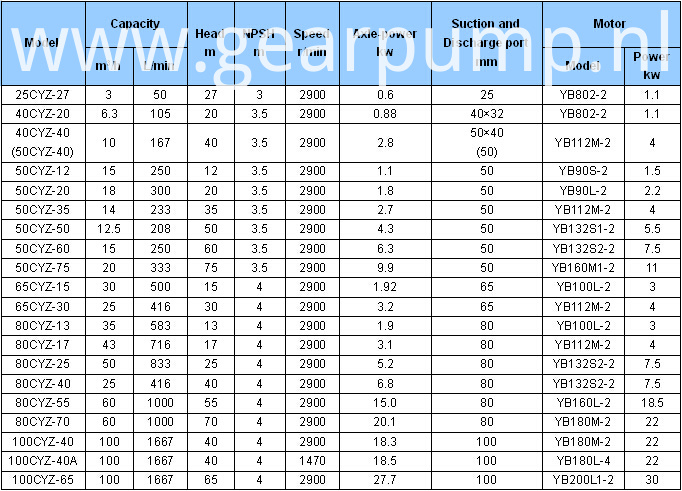 Pump's pictures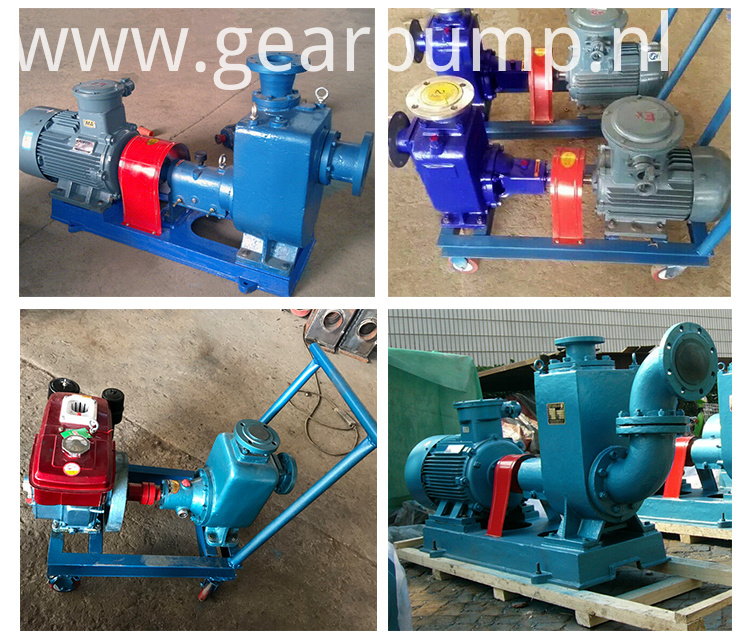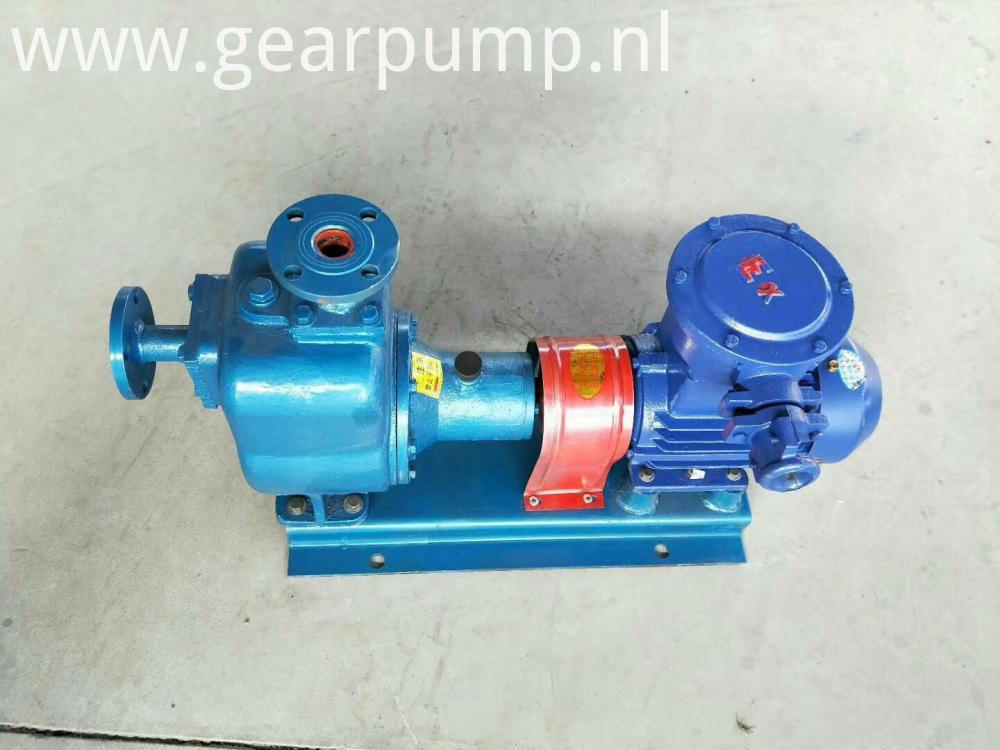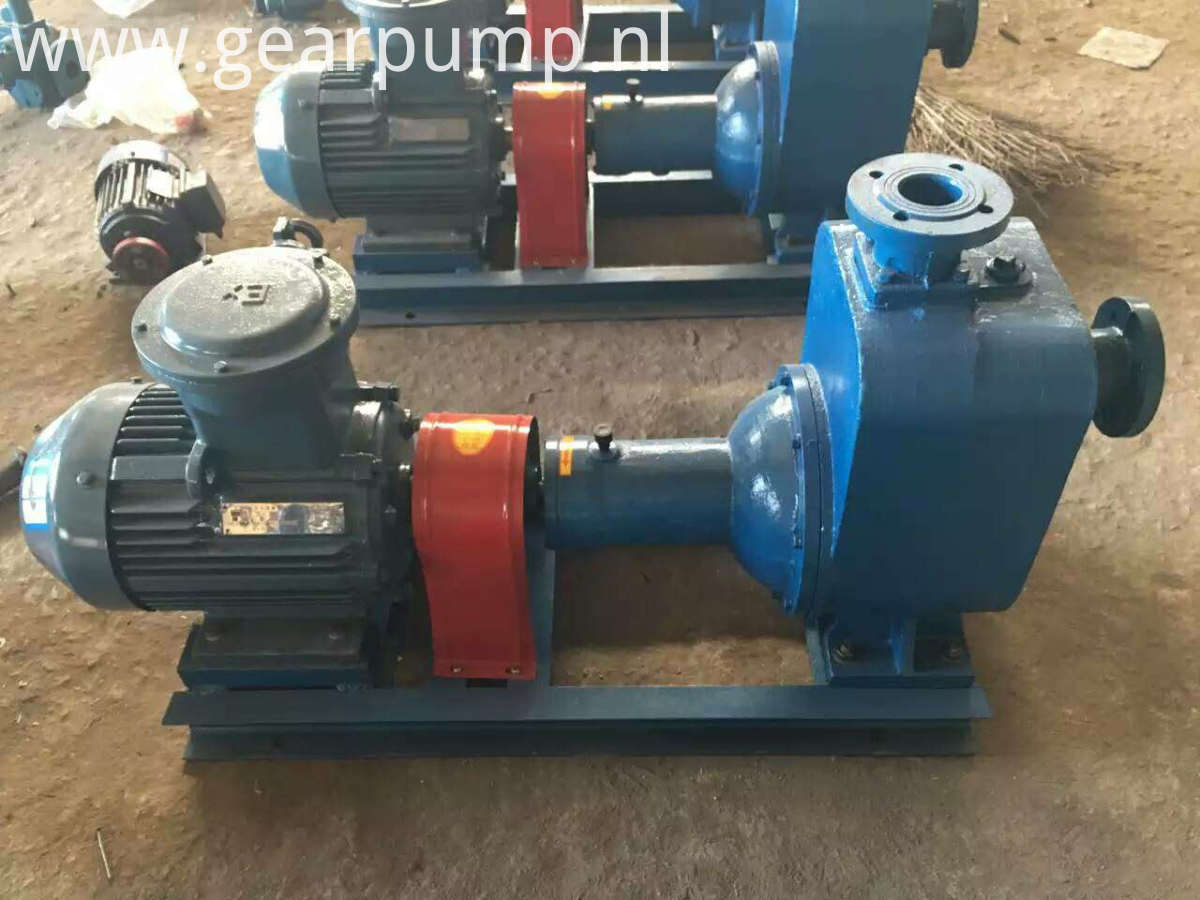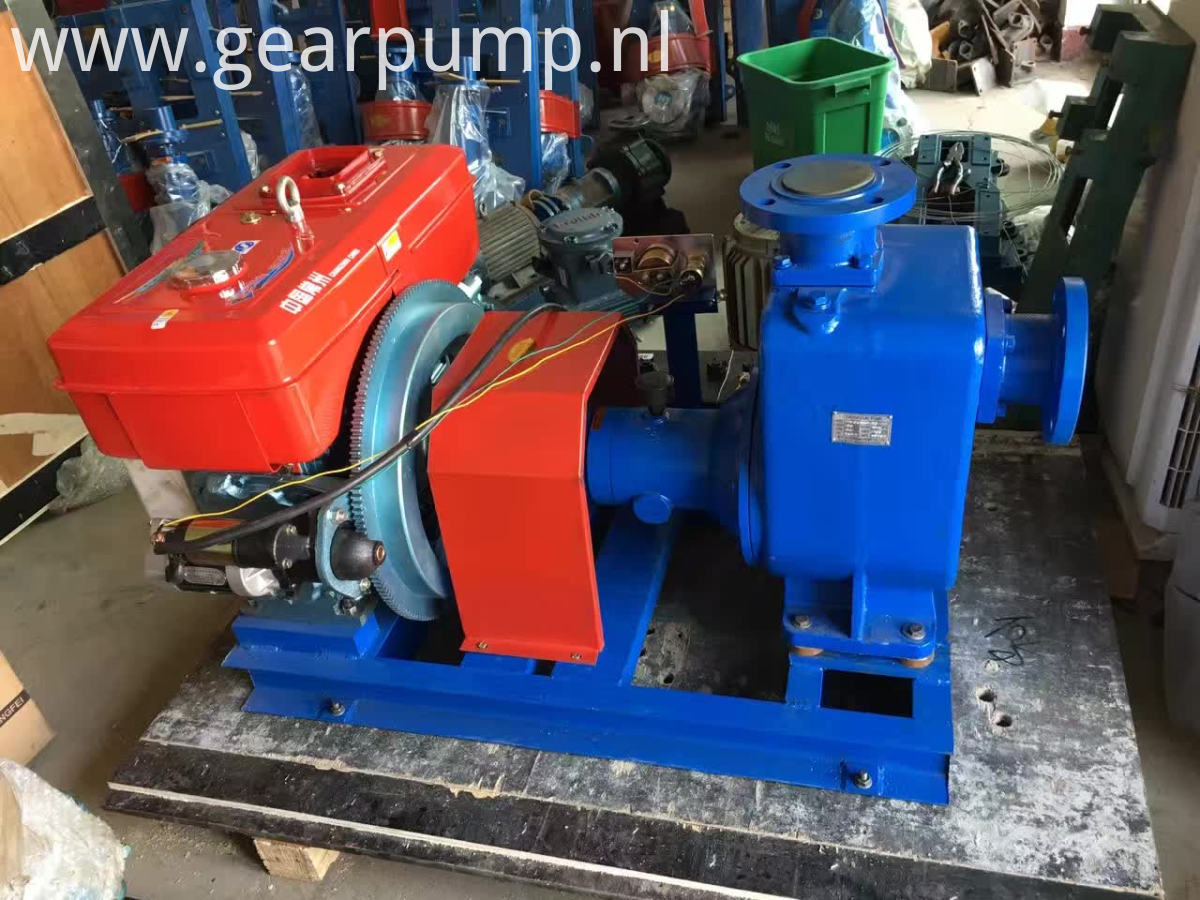 Botou Honghai Pump Co., LTD. Is a professional manufacturer specializing in developing and manufacturing various high viscosity pump , heat insulation pump , Screw Pump , asphalt pump , Gear Pump , stainless steel pump , high temperature pump , Rotor Pump , Hose Pump , and centrifugal pump.
Products are widely used in the national petroleum, chemical, shipping, electricity and other fields.
Our company has a perfect production system and quality assurance system, won the trust of domestic and foreign customers.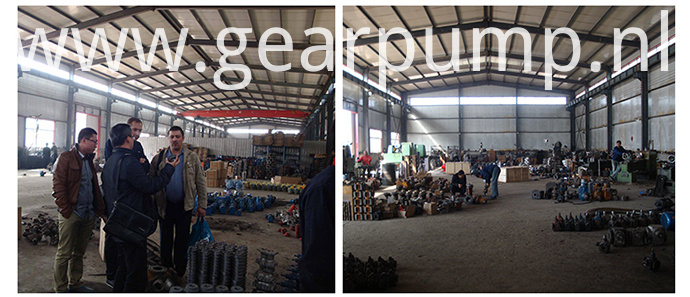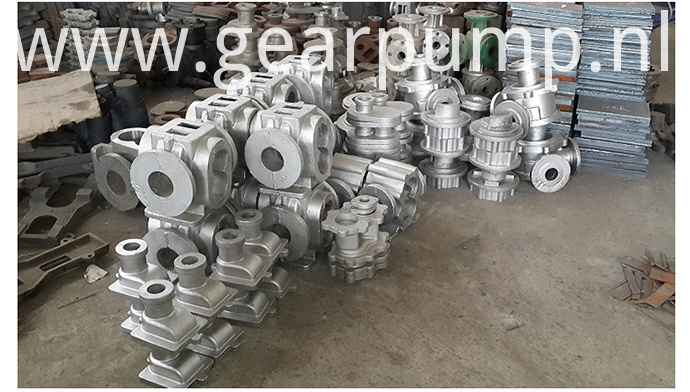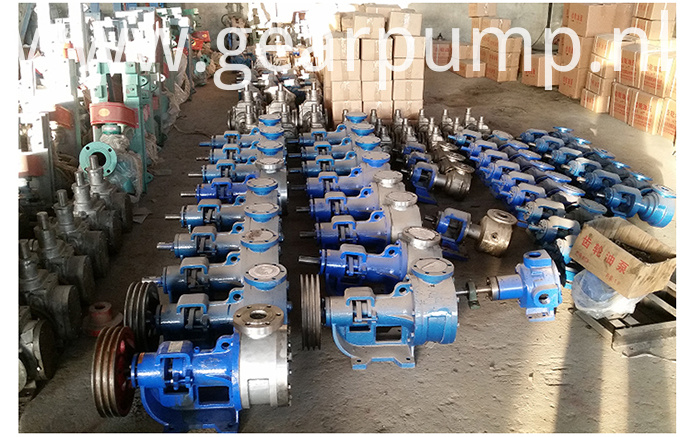 Contact way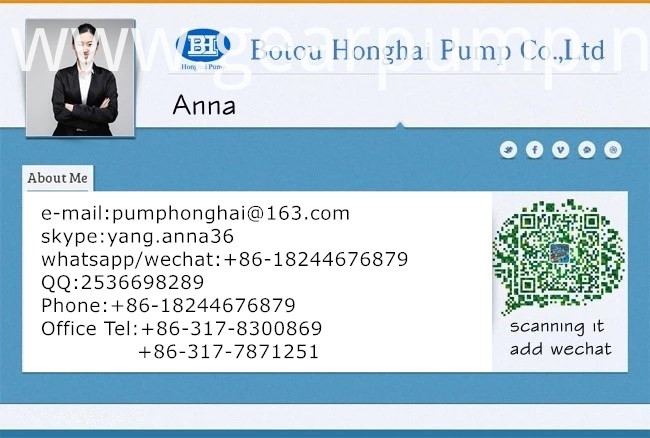 Product Categories : Centrifugal Pump > Diesel Fuel Oil Centrifugal Pump