CYZ series diesel fuel oil centrifugal Oil Pump
CYZ series diesel fuel oil centrifugal oil pump is belongs to selfpriming Centrifugal Pump and the feature is simple construction, easy operation, convenient repairing, high displacement, hing efficiency, wide application scope etc.pump is used to transport gasoline, kerosene, diesel oil, sea water etc. The temperature of medium is - 20 ℃ ~ + 80 ℃. It is a good oil pump for transporting easy combustion and explosive media. It is a kind of load and unload oil pump in boat. In addition, it can also be used for transporting sea water, fresh water, etc. Pump is composed of suction room, store liquid room, vortex room, liquid returning hole, gas and liquid dividing room, etc. The pumps adopt the single row radial ball bearings, and have the cooling room in the bottom of the bearing stand, and a seal ring is used between the high press and low press area in the pump. They adopt mechanical sealson shaft end.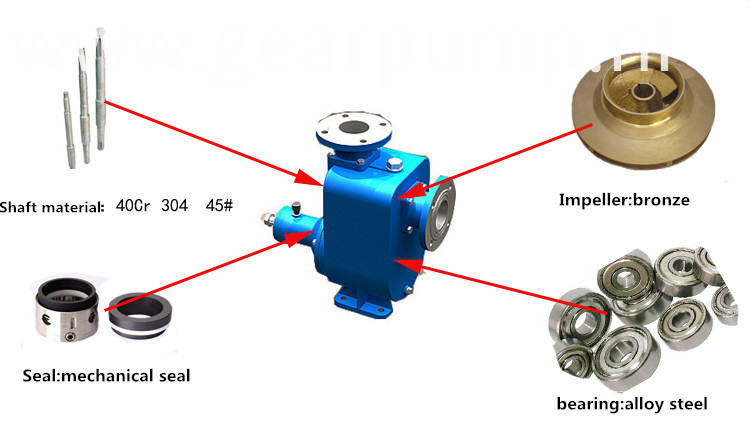 Pump's data sheet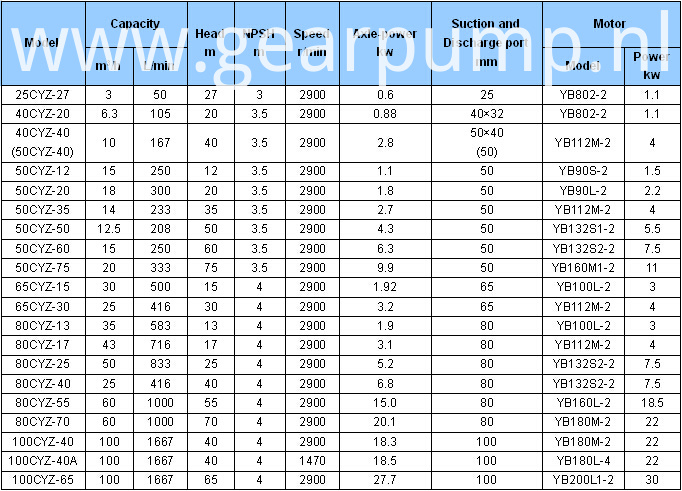 Pump's pictures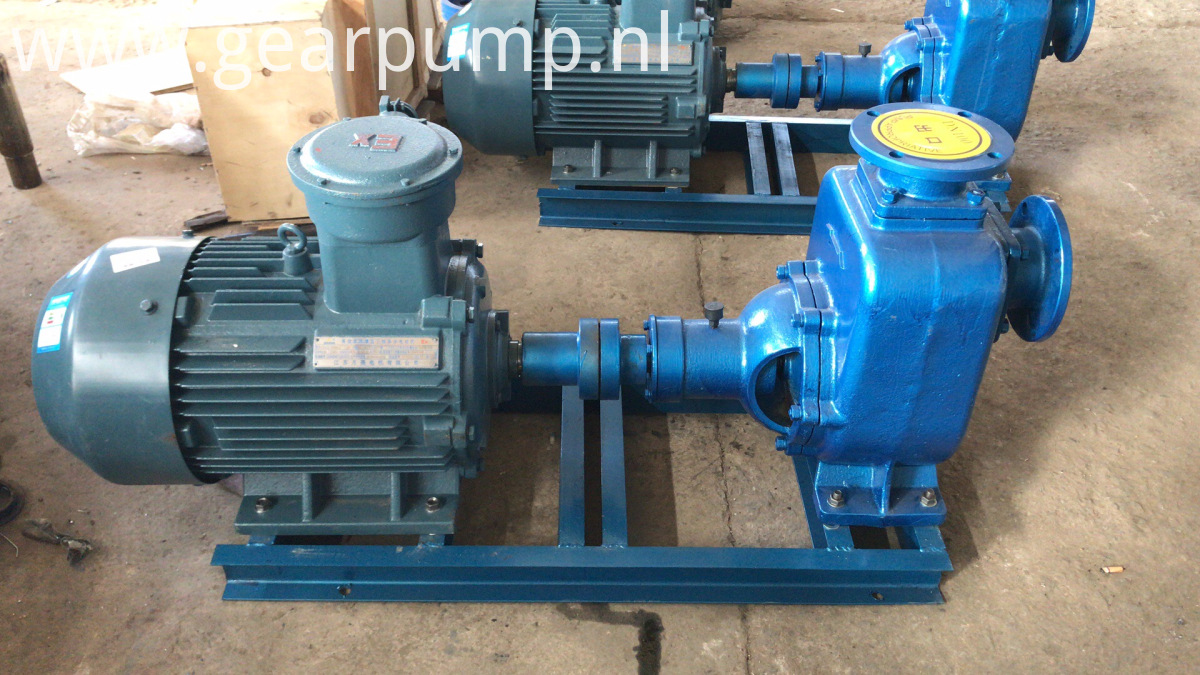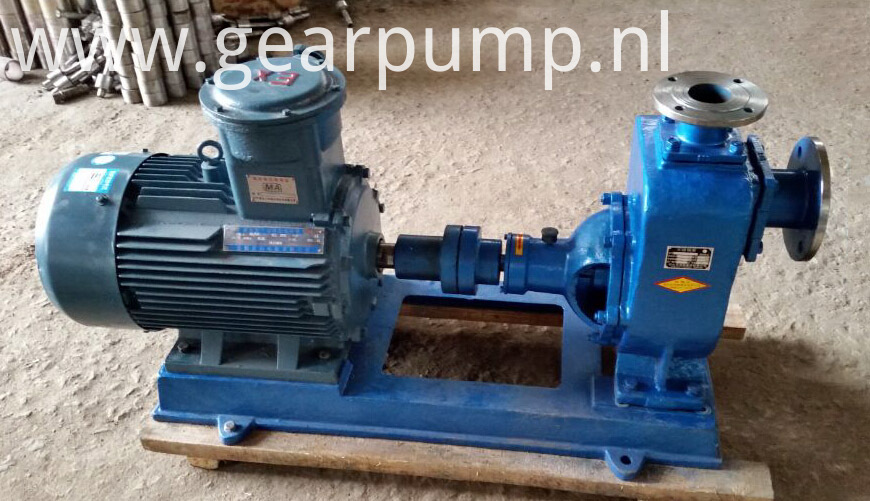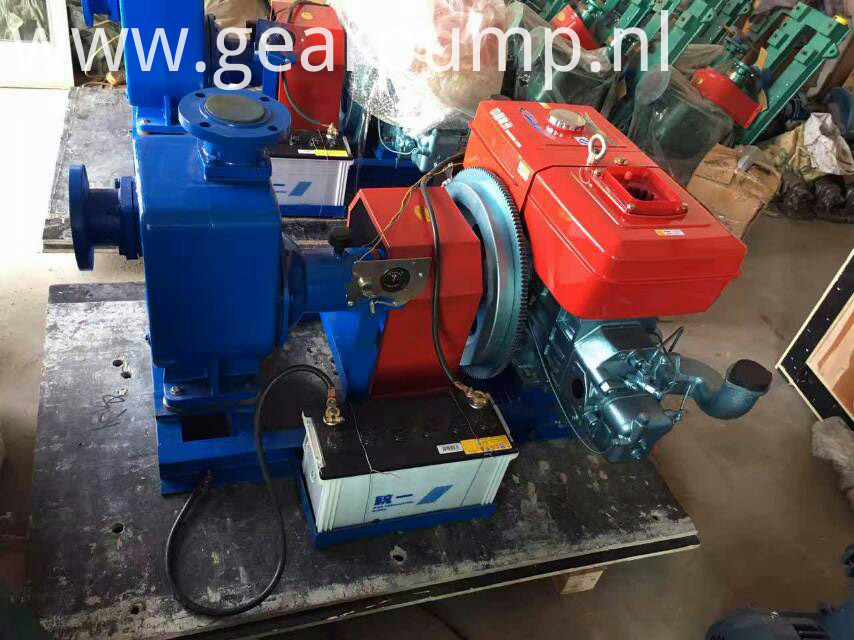 Botou Honghai Pump Co., LTD. Is a professional manufacturer specializing in developing and manufacturing various high viscosity pump , heat insulation pump , Screw Pump , asphalt pump , Gear Pump , stainless steel pump , high temperature pump , Rotor Pump , Hose Pump , and centrifugal pump.
Products are widely used in the national petroleum, chemical, shipping, electricity and other fields.
Our company has a perfect production system and quality assurance system, won the trust of domestic and foreign customers.
Contact way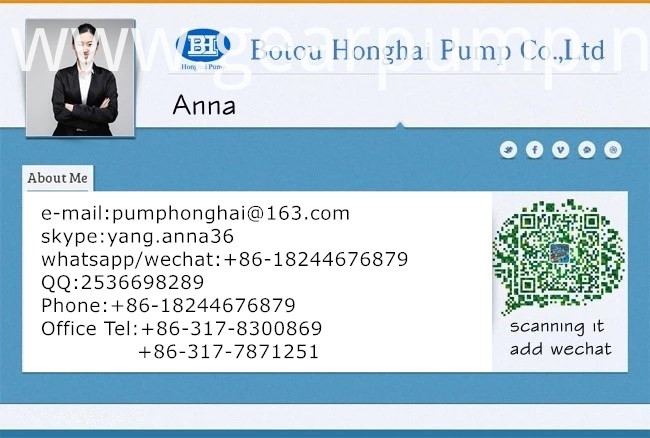 Product Categories : Centrifugal Pump > Diesel Fuel Oil Centrifugal Pump