Brief introduction
CB-B series small volume micro Hydraulic Gear Oil Pump is a kind of low pressure Gear Pump. The pump with a small size, light weight, simple structure, reliable operation and easy maintenance can be widely used as source of hydraulic pressure energy and the lubrication oil in the machine tool hydraulic pressure system, the textile machinery and other middle and small machineries.
Construction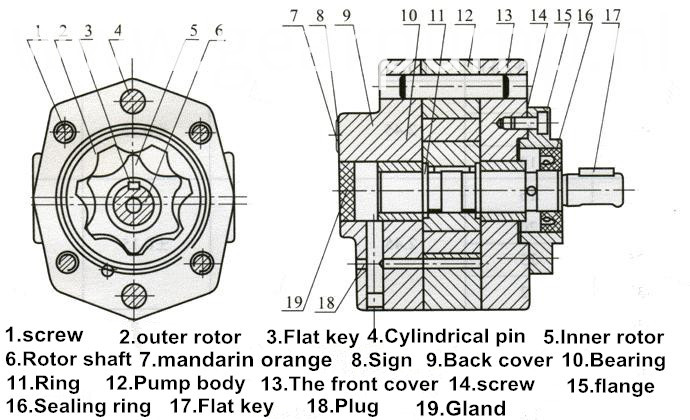 Feature
1. small volume, light weight;
2.structure is simple;
3. maintenance convenience;
4. apply to all kinds of machine;
5. Beautiful shape;
6.low cost, low noise;
7.stable oil big flow rate, pulse is small;
8.smooth operation, good self-priming performance;
9. reliable operation;
10.long service life;
Application cope
1.This pump can convey oil with visoscity 1-8 °E, with temperature 10-60 °C.
2. Stainless steel type can pump corrosive liquid. High temperature type can pump liquids reach 80 °C.
Parameter Date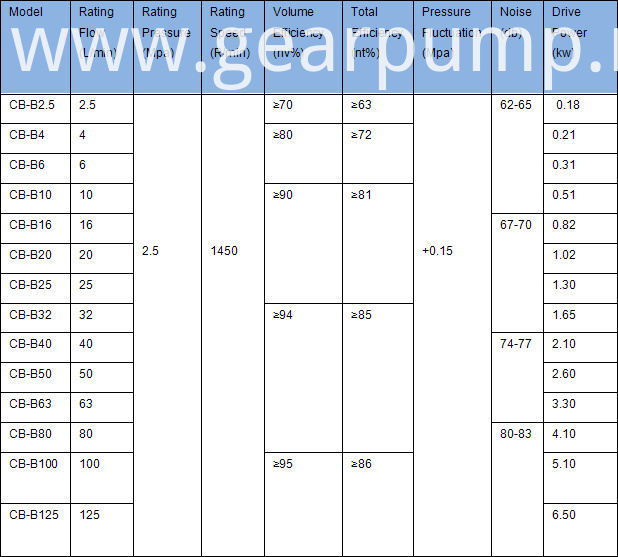 Product show