HHRJ hot melt glue Gear Pump
1. Used in the polymerization process to transport high viscosity melts. 2. Used in melt spinning as a booster pump. 3. Applied to extruders or injection molding machines to increase extrusion efficiency and reduce the load on the extruder. 4. It is applied to transfer resin and molten resin to make the melt uniform and build pressure on the die. RT series melt pump / hot melt glue pump works as a positive displacement pump. It works by relying on the mutual meshing of the main and driven gears to cause the working volume to change to transport the melt. The working volume is composed of a pump body, a tooth groove of the gear, and a bearing sleeve having a side plate function. When the gear rotates, the melt enters the tooth groove of the two gears of the suction chamber. With the rotation, the melt is brought into the discharge chamber from both sides, and the gears are again meshed, so that the melt in the tooth groove is squeezed out of the discharge chamber. Pressed to the outlet pipe. Bearings cannot use the usual grease to avoid contamination of the melt, usually with melt self-lubrication.
Pump's Data sheet:
model

Capacity

Kg/h

Pressure

Mpa

Speed

R/h

Motor power

Kw

Weight

kg

RT20

(HHRJ20)

30

0.6

60-150

1.5/2.2

10

RT50

(HHRJ50)

50

0.6

60-100

5.5

20

Pump's pictures :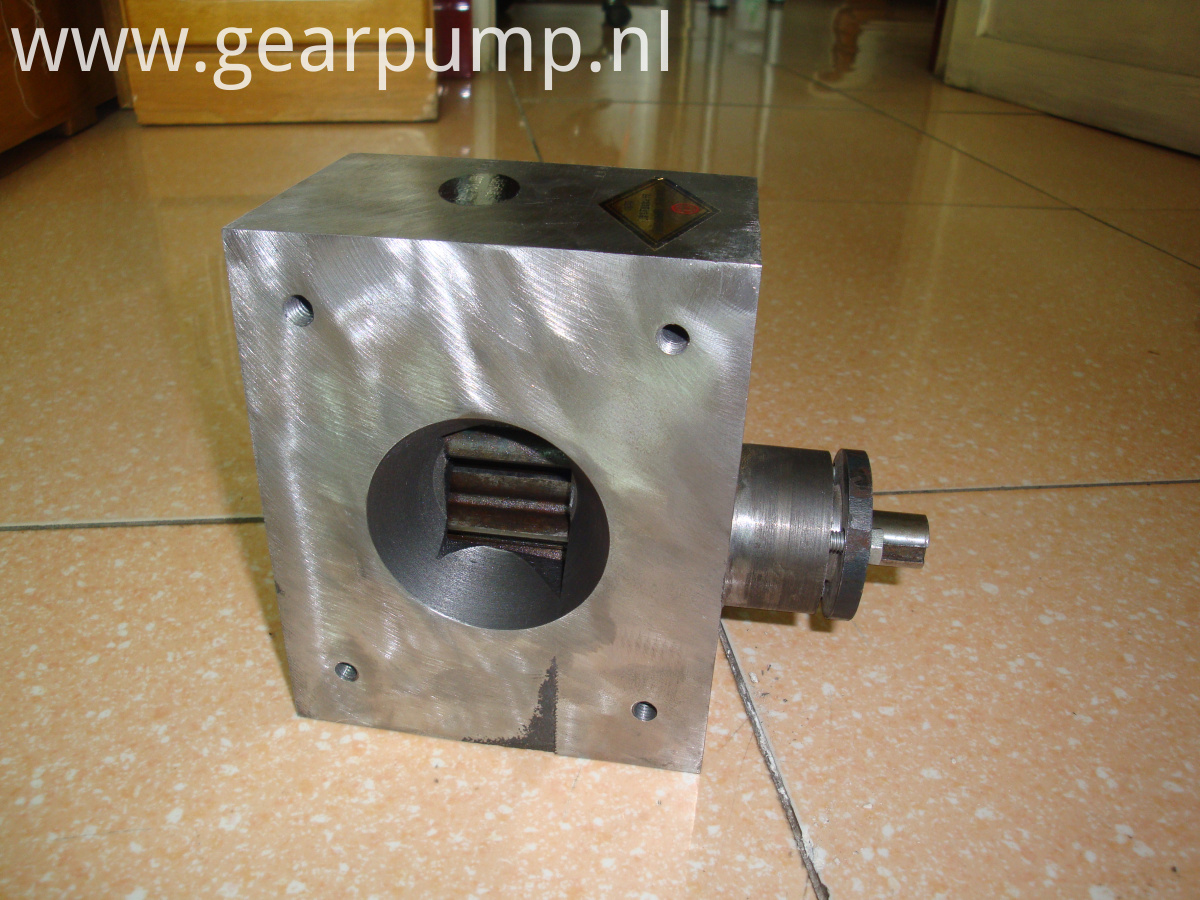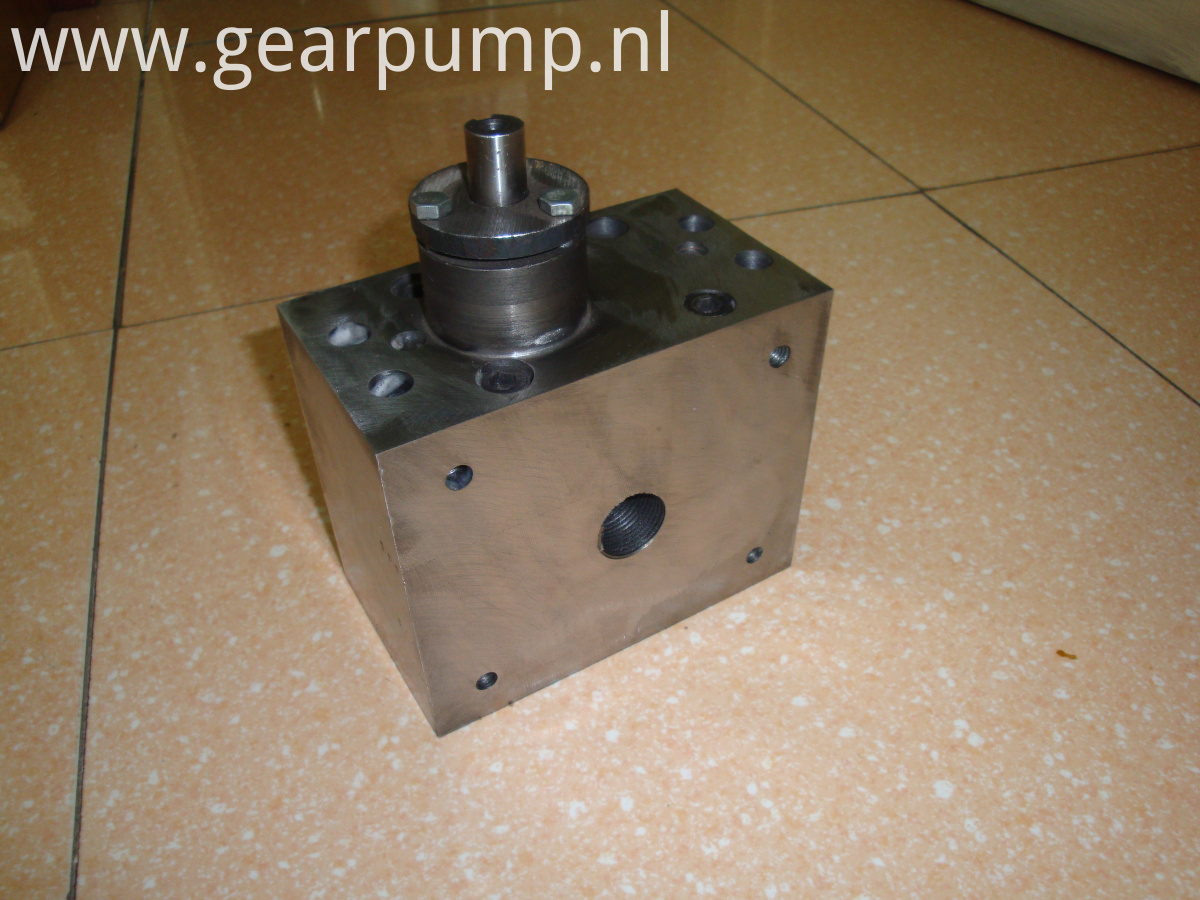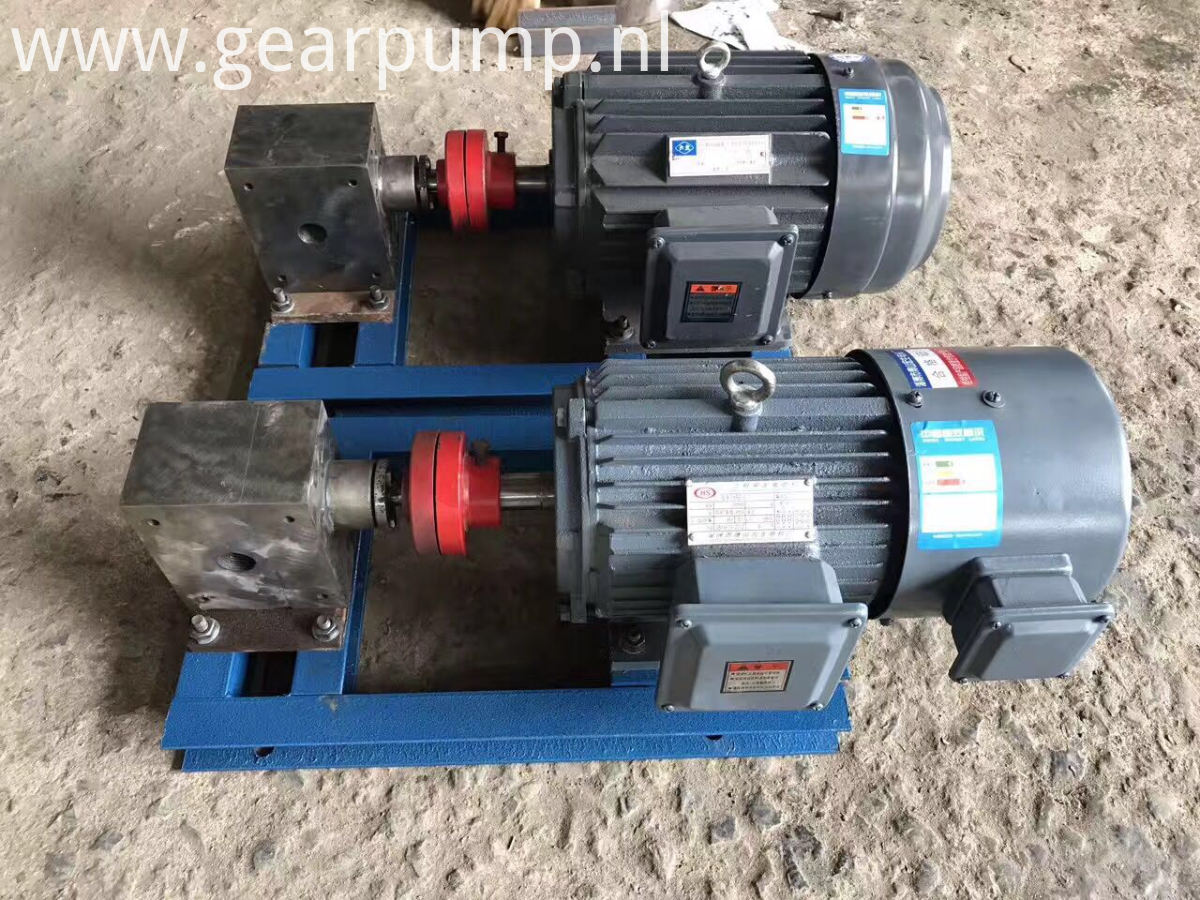 Botou Honghai Pump Co., LTD. Is a professional manufacturer specializing in developing and manufacturing various high viscosity pump , heat insulation pump , Screw Pump , asphalt pump , gear pump , stainless steel pump , high temperature pump , Rotor Pump , Hose Pump , and Centrifugal Pump.
Products are widely used in the national petroleum, chemical, shipping, electricity and other fields.
Our company has a perfect production system and quality assurance system, won the trust of domestic and foreign customers.
Contact way :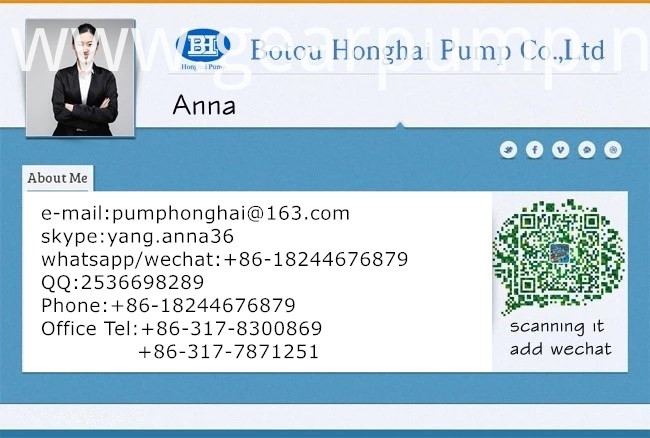 Product Categories : Gear Pump > Bitumen Gear Pump